Getting the Most For Your Painting
"Provenance is king. When you sell something, you want to know what it is, what's the story behind it, when and where it was made, and how to reach the right people - people interested in buying. This is more true of fine art than anything." - Elizabeth Hulings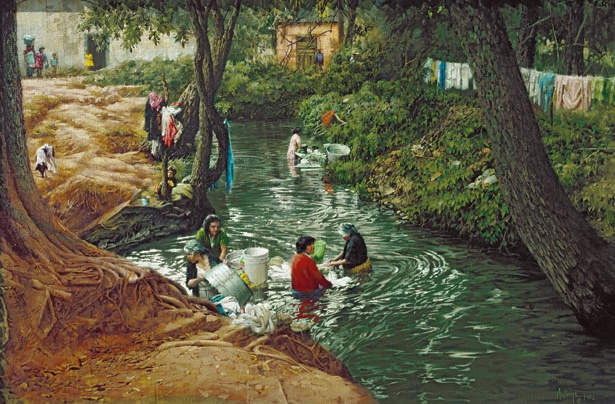 You join a discerning group entrusted to care for a work by one of America's most important painters..
Some recognize their heritage in the work. Some admire the painter's technical brilliance. Regardless of the reason, the work holds its value on the secondary market.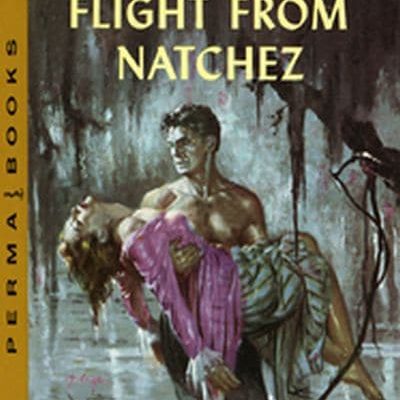 The original painting for this book cover (Flight From Natchez, by Frank G. Slaughter, released in 1956 by Perma Books) showed up out of the blue for sale on Craig's List a few years ago. Before I could act on it (to find out more or get ahold of a good image), it disappeared and […]
Continue
These started out as one big painting. My father was working toward a solo show, and was being even more discerning than usual about what was acceptable to offer for sale. This one had not made the cut because of the way the compositional elements had come together, and he had set it aside, thinking […]
Continue
This little plein aire sketch is called, simply, The Window. My father painted it from the front seat of our rent-a-car near near Niort in Western France. While he was painting, the lady of the house returned and parked her car in the middle of his composition. We explained that he was painting her lovely […]
Continue
"An extensive array of paintings, drawings, ephemera, historical insights, and resources from one of America's greatest realist painters will soon be available for public consumption. Collectors take note!   Award-winning and revered American realist Clark Hulings is always on the tip of the tongue when discussing this country's most influential and celebrated representational painters. "For […]
Whenever something is happening - auction, news, or other movement on Clark Hulings' art, you'll be notified.
Very occasionally, we may send a market update or a featured article on a painting by Clark.