Put a Clark Hulings on Your Wall
Whether you're a new collector, a devotee, or just an art subversive who wants something a little different, there's a Clark Hulings master work that's just right for you. Prints, giclées, and even originals are available.
It sells for more when you DON'T go it alone. Estates, collectors, & auction houses: promotion or consignment options available.
What do you know about (your) Clark Hulings? Authentication, appraisal, referrals and permissions related to Hulings works.
Getting the Most For Your Painting
"Provenance is king. When you sell something, you want to know what it is, what's the story behind it, when and where it was made, and how to reach the right people - people interested in buying. This is more true of fine art than anything." - Elizabeth Hulings
Tell your favorite collector: it's here in time for the Holidays!
Glenna Goodacre has collaborated with the heirs of the Clark Hulings estate, Mary and Elizabeth Hulings, in what will be her final new work—a bas-relief of an iconic Clark Hulings drawing—"Helping to Push". This unprecedented collaboration, which includes both artists' signatures, is quintessential Goodacre interpreting Hulings at the height of his powers. This a rare opportunity to own one of 25 of these unique numbered editions. There's nothing like them and there will never be anything like them again. Thanks to Glenna Goodacre, they're here, in time for the holidays. Proceeds go to support the Clark Hulings Fund. Find out more.
You join a discerning group entrusted to care for a work by one of America's most important painters..
Some recognize their heritage in the work. Some admire the painter's technical brilliance. Regardless of the reason, the work holds its value on the secondary market.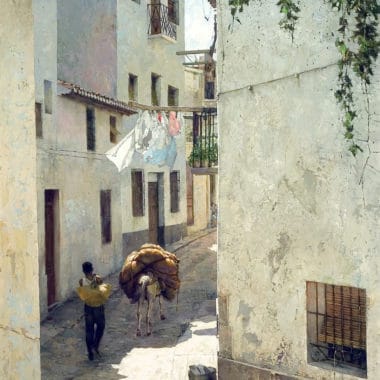 "In any case, the two are now on their way again, going about their business as we all do after a setback…" In mid-February, it's nice to dream of the turquoise waters and whitewashed buildings of the Mediterranean. The city of Altea in Alicante, Spain, is on the Costa Blanca. The historic town, slightly inland […]
Continue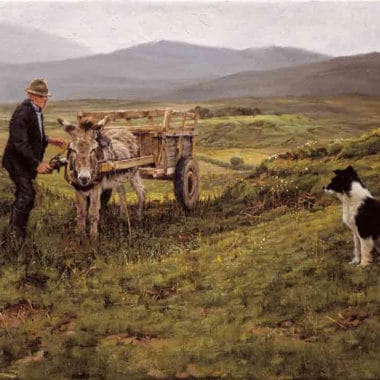 "I was impressed with the resignation of this dog, who patiently waited while his master loaded the cart with peat. He only stirred when he knew it was time to head home." With the lunar New Year landing on Friday February 16th, we are about to enter the Year of the Dog. What's better than […]
Continue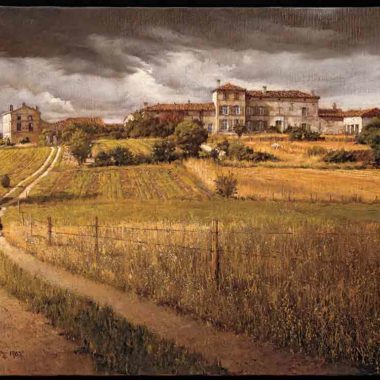 With Valentine's Day approaching, what could be more romantic than a drive through the French countryside? In Clark's own words from A Gallery of Paintings, here's the story of his 1983 work, Hiersac Château. Cognac in the Car "One summer we were driving through the Cognac country of France and stopped for our midday meal […]
Continue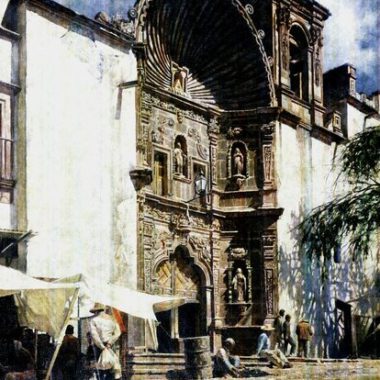 How Artists Can Inoculate Themselves Against Rejection "AS: Your father Clark Hulings was a very successful artist, which meant that he was also rejected from time to time. What lessons did you learn from his experience and his example? EH: My father started out painting society portraits in Baton Rouge, LA, after WWII. As any […]
Whenever something is happening - auction, news, or other movement on Clark Hulings' art, you'll be notified.
Very occasionally, we may send a market update or a featured article on a painting by Clark.