FOR IMMEDIATE RELEASE— October 25, 2020: The Clark Hulings Estate is pleased to announce two iconic Clark Hulings paintings offered for auction on October 28, at the Christie's New York sale, The Legend of the West: Iconic Works from the T. Boone Pickens Collection.
Clark Hulings' daughter, Elizabeth, recalls that her father and the American business magnate were friends. On a visit to Santa Fe in the 1980s, T. Boone's wife Bea fell in love with The Red Swing Set (Brantôme) 1982.
"My father went many years without a gallery. The only way to see new examples of his work was to visit the house. I remember first meeting the Pickens in the early 80's when they came to dinner and left with The Red Swing Set (Brantôme)," said daughter Elizabeth. Clark Hulings and Pickens stayed in touch throughout their lives, with Mary Hulings and Boone exchanging correspondence until just a few months before his death.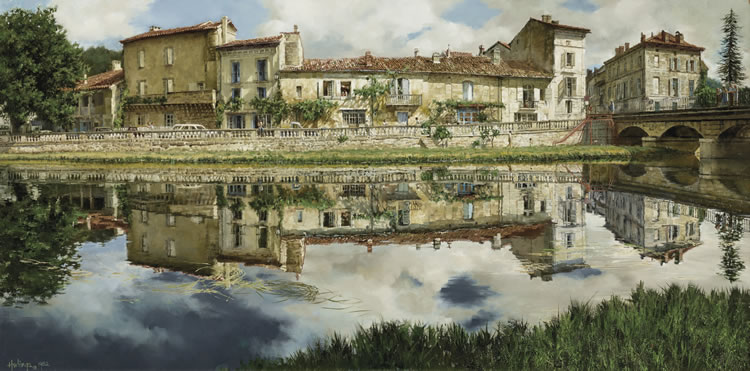 The inclusion of The Red Swing Set and Altea #1- Street Repairs in a selection of 79 paintings from T.Boone Pickens' landmark art collection restates Hulings' position as one of America's greatest contemporary realist painters. The addition also expands this primarily American-themed collection to include international compositions by Clark Hulings.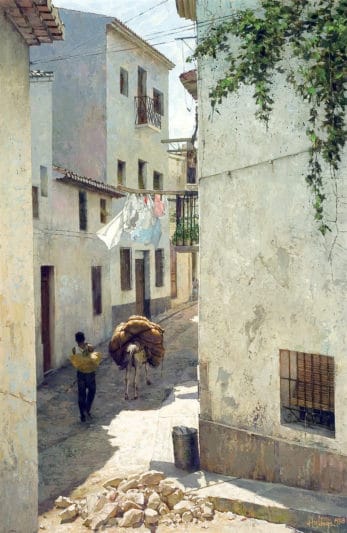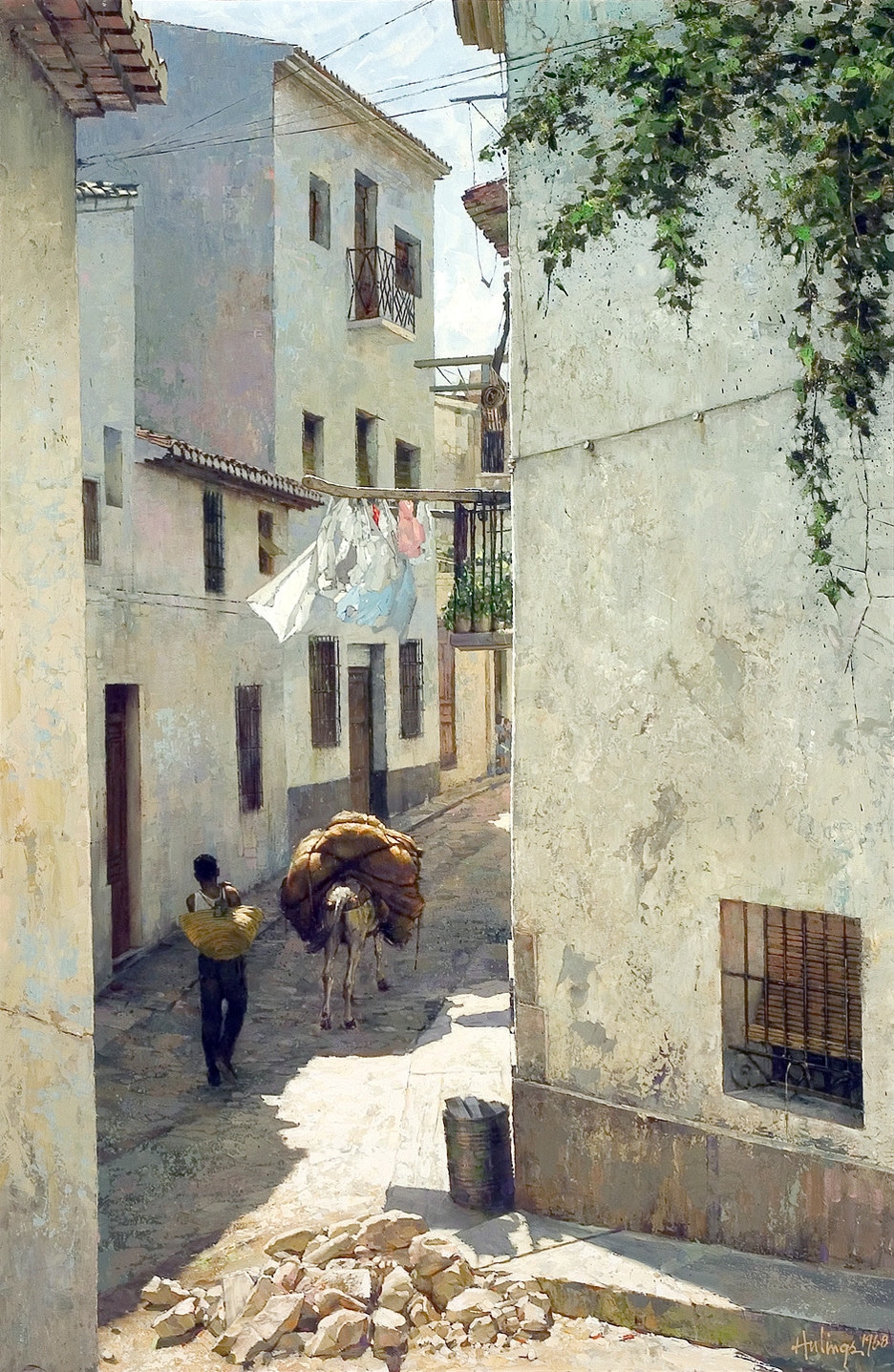 Estimates for both paintings:
LOT 74| The Legend of the West: Iconic Works from the T. Boone Pickens Collection
Clark Hulings (b. 1922)
The Red Swing Set (Brantôme)
Estimate
USD 60,000 – USD 80,000
LOT 73|The Legend of the West: Iconic Works from the T. Boone Pickens Collection
Clark Hulings (b. 1922)
Altea #1 – Street Repairs
Estimate
USD 50,000 – USD 70,000
###
About the Clark Hulings Estate:
The Clark Hulings Estate exists to support Clark Hulings' place in the canon of American master painters, and to support collectors, auction houses, galleries, dealers, and museums by providing a central resource for information, licensing, reproductions, and sales. For complete information, please visit: clarkhulings.com