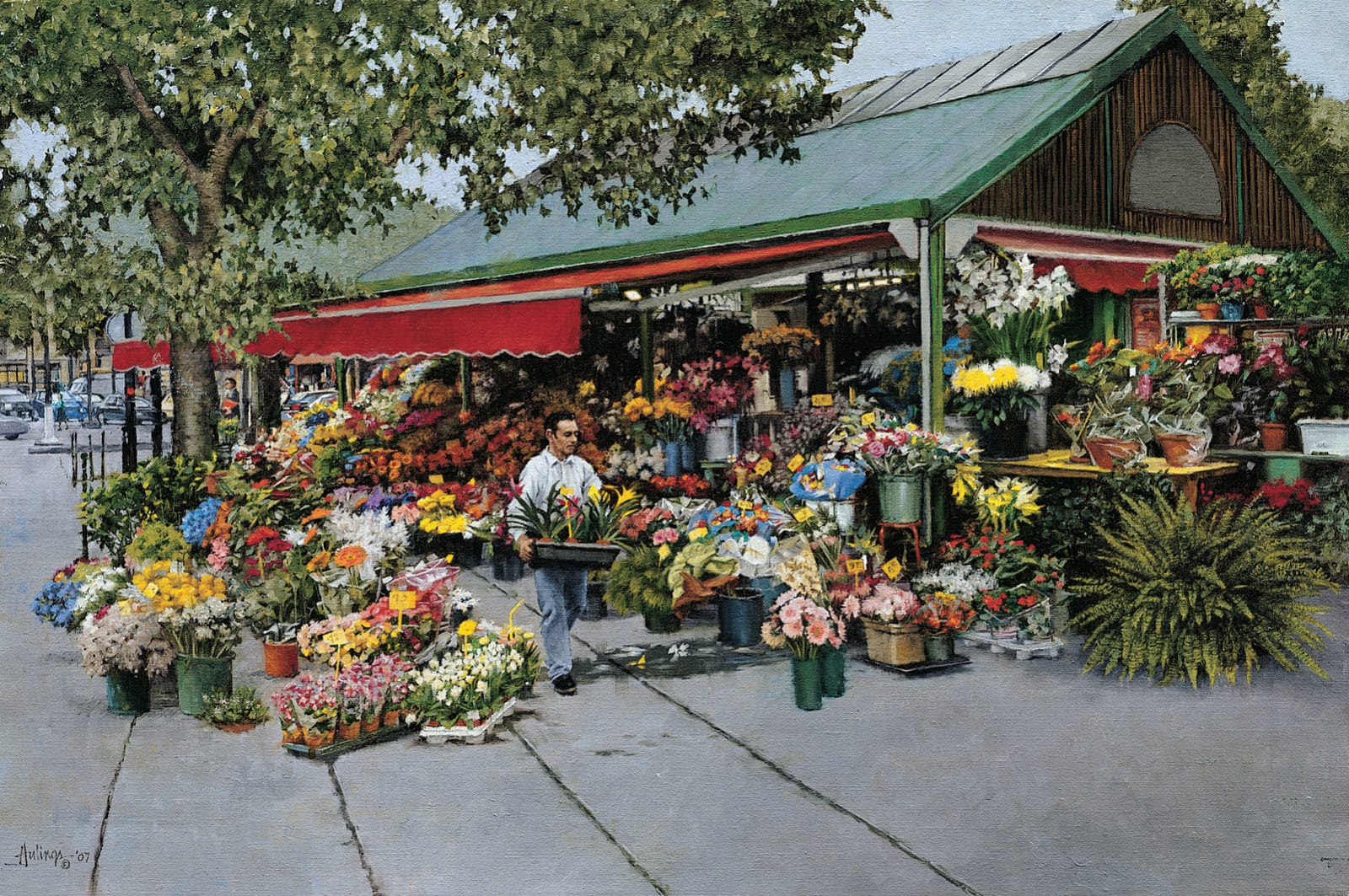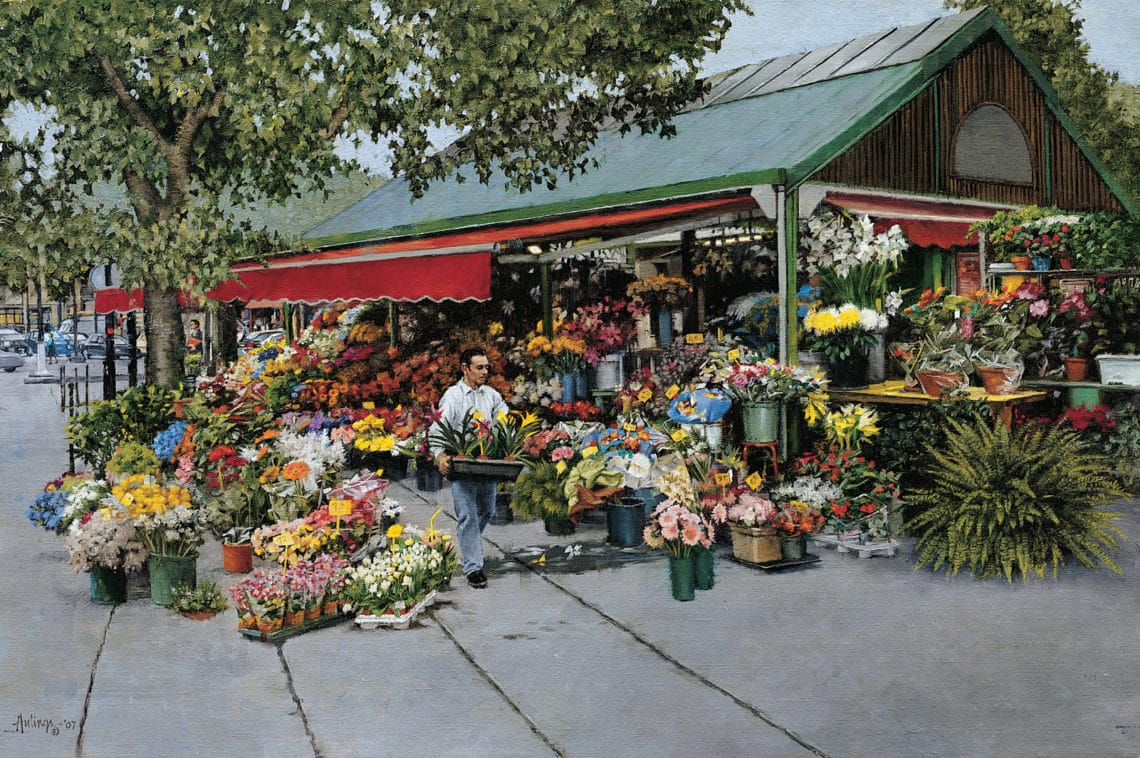 Paris 1988. My mother is the one in the bright gold shirt pretending to shop for flowers, and I am the one lounging on the bench in the oh-so-80's outfit. I'm not really lounging, though, because I have an incredibly important job to do. I am watching the traffic signal so I can alert my father when it turns to green, and he can run back to safety from the middle of the six lanes of roundabout where he is standing to take photographs of his scene. I've been doing this job for over an hour and it is nerve-wracking.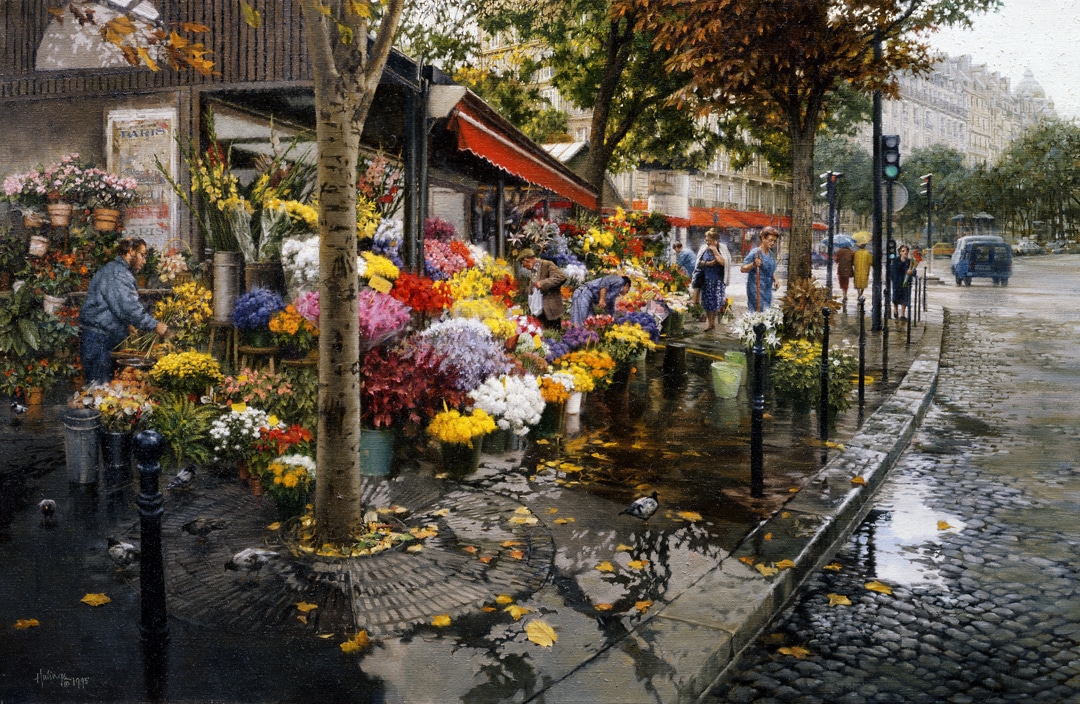 My mother discovered La Place des Ternes in the course of her continual research of places where my father might find good things to paint. Even though he had spent quite a lot of time in Paris, he had never found it himself. It turned out to be a fantastic source of material for him — he painted it four times from different angles in different seasons, he incorporated groups of its flowers into other compositions, and he stole away a couple of people to use in other paintings.
A large intersection where the 17th arrondissement gives way to the 8th, La Place des Ternes is a really interesting part of the City. At its center is a large, permanent flower market that is open every day, rain or shine. It boasts architecture of many styles from all periods, and few tourists. For our family, Place de Ternes holds special significance, beyond its compositional value.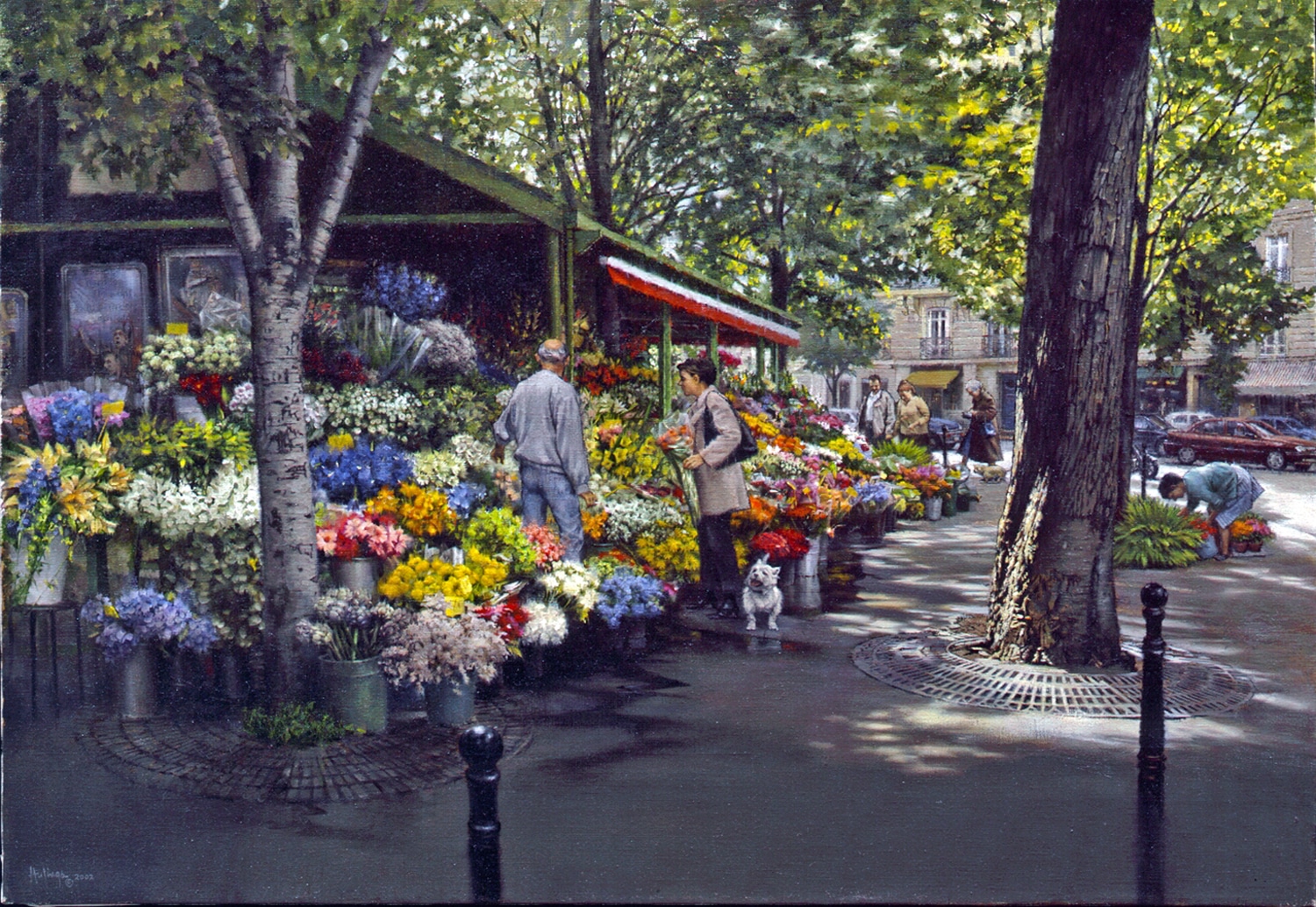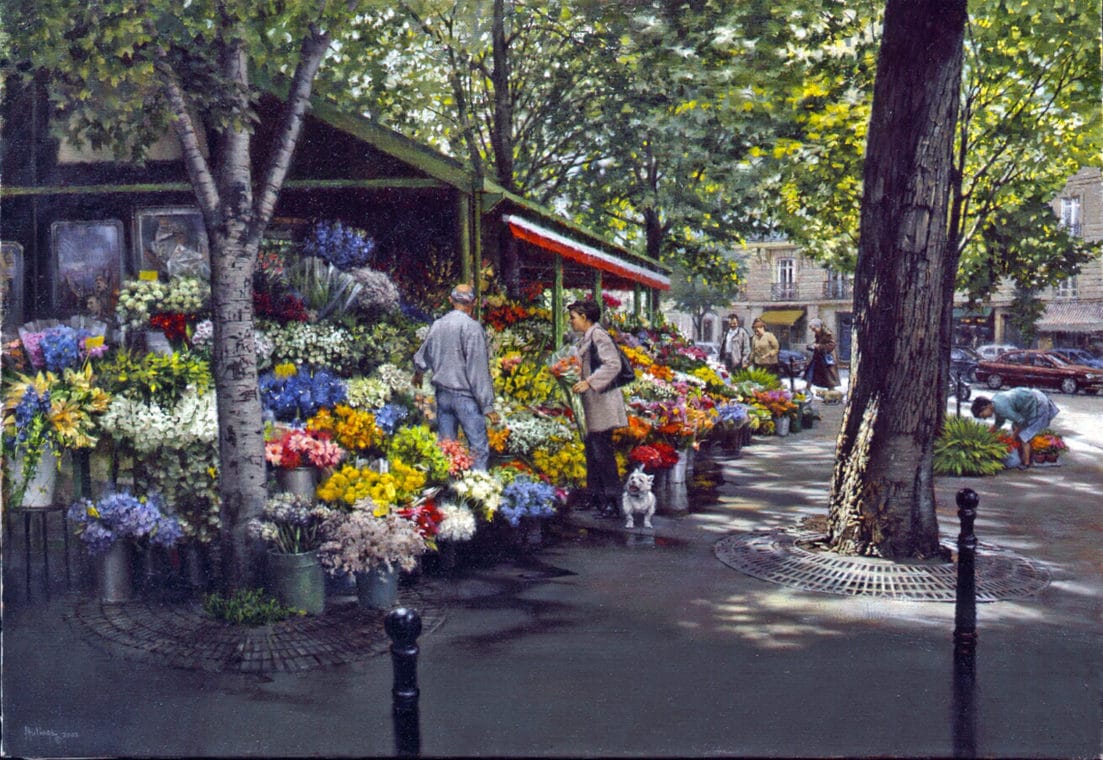 My mother believes in reading ALL instructions. My father was categorically opposed to reading ANY, unless and until he had failed to make the machine work on his own. This fabulous find was, therefore, a great victory for my mother's worldview. My father had never come across La Place des Ternes during his wanderings. She found it by doing her homework.
For me, it will always be the place where my father almost got run over — over and over again. Well, one of the places, anyway.